Men's Health Encompasses A Wide Spectrum
Our comprehensive range of services is tailored to ensure that every man receives the personalized care and attention he deserves.
Recognizing and addressing men's health concerns is essential for preventing and managing a range of conditions that can significantly impact quality of life.
With a network of 7 convenient locations across the Tampa Bay Area, we are dedicated to addressing the unique health needs of men. Our comprehensive range of services is tailored to ensure that every man receives the personalized care and attention he deserves.
Explore how PHC's expert medical team is committed to promoting optimal health for men of all ages.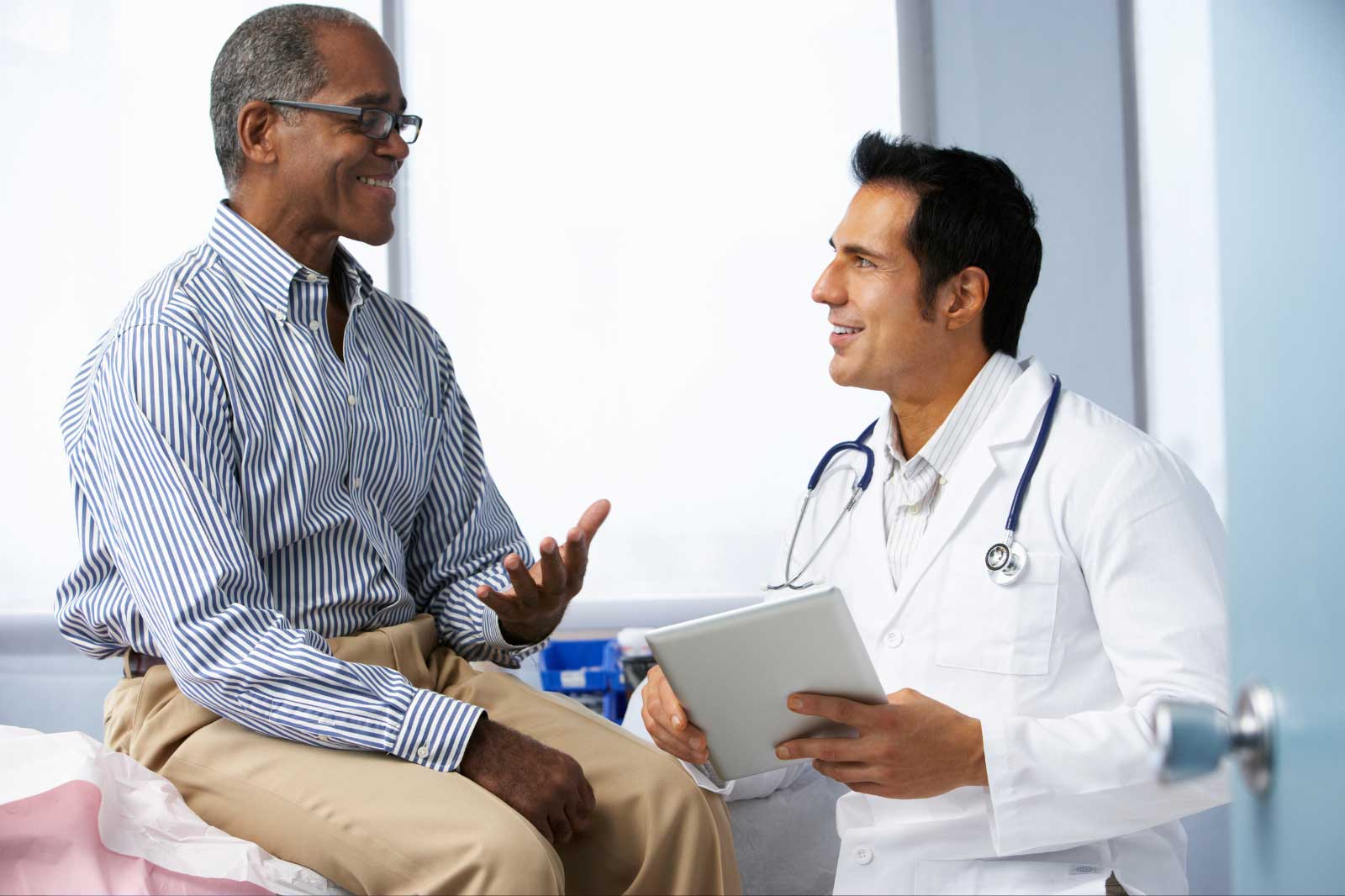 By prioritizing men's health, we empower individuals to make informed decisions about their well-being, adopt healthy lifestyle choices, and seek timely medical attention.
Why Choose PHC for Men's Health?
The doctors at PHC Pinellas specialize in men's health and are equipped with knowledge, skills, and experience. Moreover, they provide personalized care based on the patient's unique needs and concerns. This ensures that the patients receive the best possible care and treatment that is tailored to their specific conditions.
Experienced Medical Team: Our skilled physicians and specialists have extensive experience in addressing men's health concerns.

Comprehensive Approach: We offer a wide range of services under one roof, ensuring that all aspects of men's health are covered.

Personalized Care: We understand that every individual is unique. Our services are tailored to meet each patient's specific needs.

Convenient Locations: With 7 locations across the Tampa Bay Area, PHC's services are easily accessible for men of all ages.

Cutting-edge Technology: We stay up-to-date with the latest medical advancements to provide the best possible care.
Men's Health Care Specialists
At PHC, we understand that men's health encompasses a wide spectrum of concerns. Our specialized services cater to the diverse health requirements of men, ensuring that they receive top-notch medical care. Our services include:
Preventive Screenings and Check-ups
Regular check-ups are essential for maintaining good health. Our preventive screenings cover a range of aspects, including blood pressure, cholesterol levels, diabetes, and prostate health.
Hormone Imbalance Management
Hormone imbalances can affect men's health at different stages of life. Our medical experts offer hormone assessments and personalized treatment plans to address issues such as low testosterone levels.
Prostate Health
Prostate health is a significant concern for men, especially as they age. Our urology specialists provide thorough prostate examinations, screenings, and guidance on maintaining prostate health.
Sexual Health
We understand that sexual health is an integral part of overall well-being. Our sensitive and discreet approach addresses issues such as erectile dysfunction, offering effective treatments and support.
Cardiovascular Care
Heart health is a priority. Our comprehensive cardiovascular evaluations include risk assessments, cholesterol management, and lifestyle recommendations to prevent heart disease.
Weight Management
Maintaining a healthy weight is crucial for overall health. Our personalized weight management programs combine nutrition, exercise, and medical guidance to achieve and sustain a healthy weight.
Mental Health Support
Men's mental health is equally important. Our mental health services include counseling and support for stress, anxiety, depression, and other emotional challenges.
Diabetes Management
Diabetes management requires a personalized approach. Our endocrinologists offer comprehensive diabetes care, including education, monitoring, and treatment plans.
Sports Medicine and Injury Prevention
Active lifestyles deserve proper care. Our sports medicine experts provide injury prevention strategies, rehabilitation, and guidance for men engaged in physical activities.
What Our Patient Say
We Strive To Bring Top Notch Medical Care
Seven Convenient Locations
At PHC of Pinellas, we are dedicated to providing the highest quality healthcare services to our patients. To ensure that we are able to serve you in the most convenient and efficient manner possible, we have established 7 different office locations throughout the Pinellas County area.
Each of our office locations is staffed with highly trained and experienced healthcare professionals, all of whom are committed to delivering personalized care and attention to every patient. Whether you need routine check-ups, treatment for a chronic condition, or specialized medical services, our team of doctors, nurses, and support staff are here to help.